Why choose Piratica ?
Because we believe in providing quality not just first time but everytime ...
Complexity is rife in any growing business. As companies innovate, add new business lines and products, or expand their international presence, processes proliferate, and the discipline around them can go out the window. Meanwhile, the IT that underpins these processes can also become more entangled as aging legacy systems jostle with new applications to support the needs of the business. Over time, this kind of complexity can unravel technology standards and undermine the coherence of the architectural blueprint. As application volumes grow in response to a fast-changing economic, regulatory, and business environment, the issue of complexity is becoming acute for many organizations.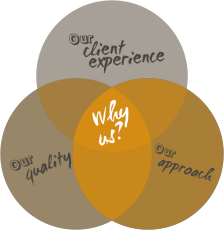 Too often, efforts to fix architecture issues remain rooted in a company's IT practices, culture, and leadership. The reason, in part, is that the chief architect—the overall IT-architecture program leader—is frequently selected from within the technical ranks, bringing deep IT know-how but little direct experience or influence in leading a business-wide change program. A weak linkage to the business creates a void that limits the quality of the resulting IT architecture and the organization's ability to enforce and sustain the benefits of implementation over time.

A new approach to IT lifts such change programs out of the exclusive preserve of the IT department and places them more squarely within the business. It starts with an effort to define the architectural design in a language the business can understand, with outcomes that serve its needs more fully and efficiently, thus improving communication and helping the business and IT leadership to collaborate in developing the IT architecture. The wider engagement puts ownership in the hands of the end users—the business professionals—and therefore makes it easier for the required changes to stick and improves overall governance. Companies that have taken this approach have lowered their need for architecture-development labor by as much as 30 percent and reduced times to market for new applications by 50 percent.

A close look at how a bank uses IT in a transformation effort offers lessons to other organizations facing similar management and IT issues.

Each major business line operated more or less autonomously and viewed its IT needs as specialized.
Got an IT problem ?